Update: NMC Campuses to Remain Closed Tomorrow, Friday, Sep. 24, 2021
Good Evening NMC Proas:
At 5:45pm, the CNMI Homeland Security and Emergency Management Agency announced that Tropical Storm Condition I has been declared for the islands of Saipan, Tinian, and Rota. Please see the attached bulletins regarding Tropical Depression 20W. 
Because of the lingering threat of Tropical Depression 20W, NMC campuses on Saipan, Tinian, and Rota will remain closed tomorrow, Friday, September 24, 2021. 
NMC encourages all students and employees to take precautionary measures and prepare for heavy winds, rain, and flooding. Further updates will be provided when available. Updates regarding the resumption of classes and other announcements will be made through student and employee email (@marianas.edu) and the following platforms:
1. NMC website
2. NMC Facebook Page
3. NMC Twitter (@GoProa)
4. NMC Instagram (@NMC.Proa)
5. News outlets including radio stations 
Stay informed of weather updates, developments through the following: 
Be careful, Proas.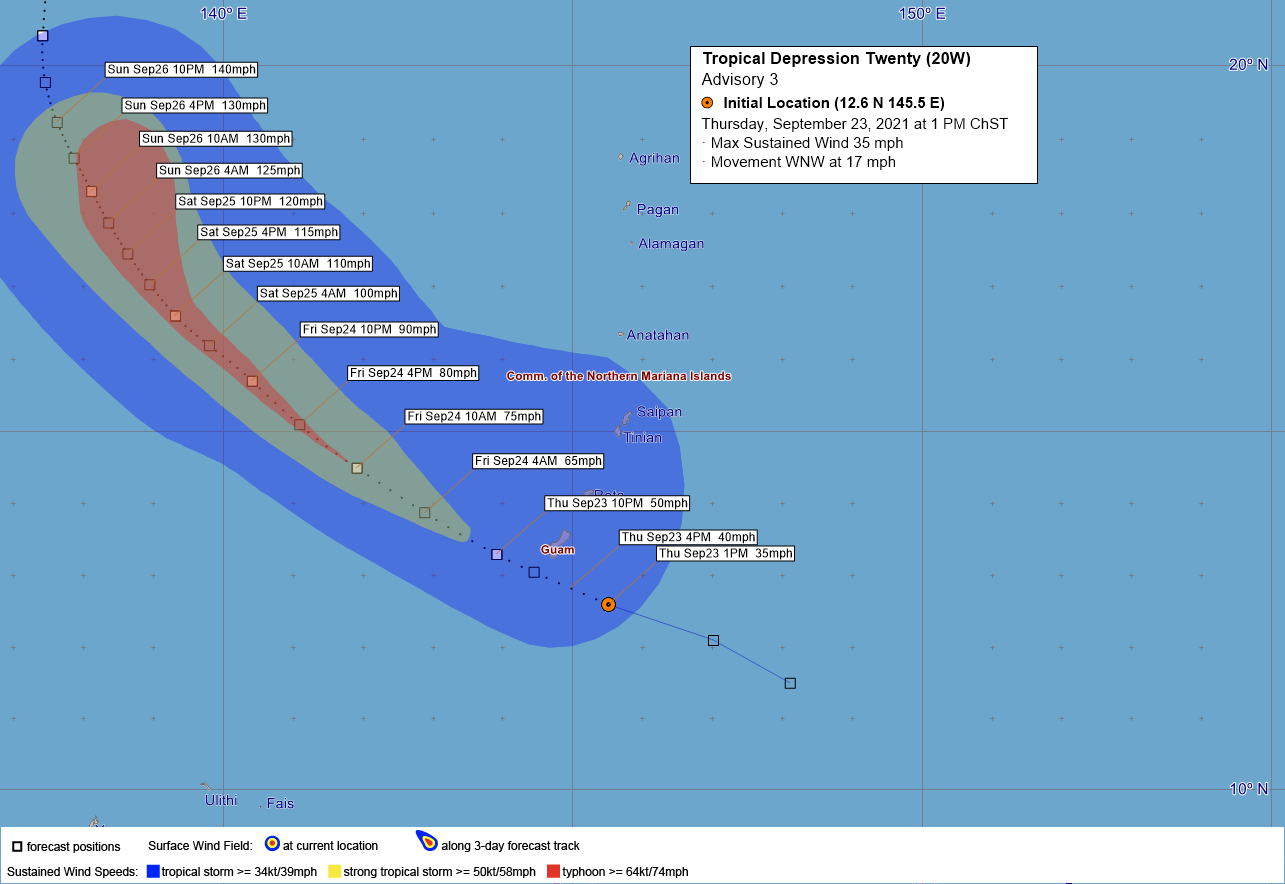 Courtesy of US National Weather Service Guam