The Beta Lambda Psi chapter of Phi Theta Kappa (PTK) at Northern Marianas College has been named a recipient of the REACH Rewards program for the fourth year in a row. The recognition is part of PTK's REACH Rewards program, which celebrates and rewards Phi Theta Kappa chapters excelling in membership development by achieving exceptionally high rates of membership acceptance in the 2022 calendar year.
"We are thrilled to be recognized for our hard work and dedication to increasing awareness about Phi Theta Kappa and its benefits," chapter advisor Kaelani Demapan said. "Membership in PTK provides our students with the opportunity to enhance their college experience and develop leadership skills that will benefit them throughout their lives."
"A huge shout out to our advisors–Malyssa Castro, William Hunter, and Alexis Cabrera-Manglona and current PTK officers––President Anushi Joshi, Vice President Vincent Fajardo, Treasurer Maxine Rabago, Membership Secretary Ainah Chargualaf, and Recording and Public Relations Secretary MaryJo Camacho—for encouraging their peers to join PTK."
The chapter earned eight graduation stoles as part of the REACH Rewards program, which aims to increase membership acceptance rates and provides access to PTK benefits to as many students as possible.
"We congratulate the Beta Lambda Psi chapter on this outstanding achievement," said Lynn Tincher-Ladner, Ph.D., President and CEO of Phi Theta Kappa. "Their dedication and commitment to membership recruitment campaigns are commendable, and we hope other chapters will follow their example."
Established by Missouri two-year college presidents in 1918, the PTK Honor Society serves to recognize and encourage the academic achievement of two-year college students and provide opportunities for individual growth and development through honors, leadership, and service programming.
For more information, please contact This email address is being protected from spambots. You need JavaScript enabled to view it..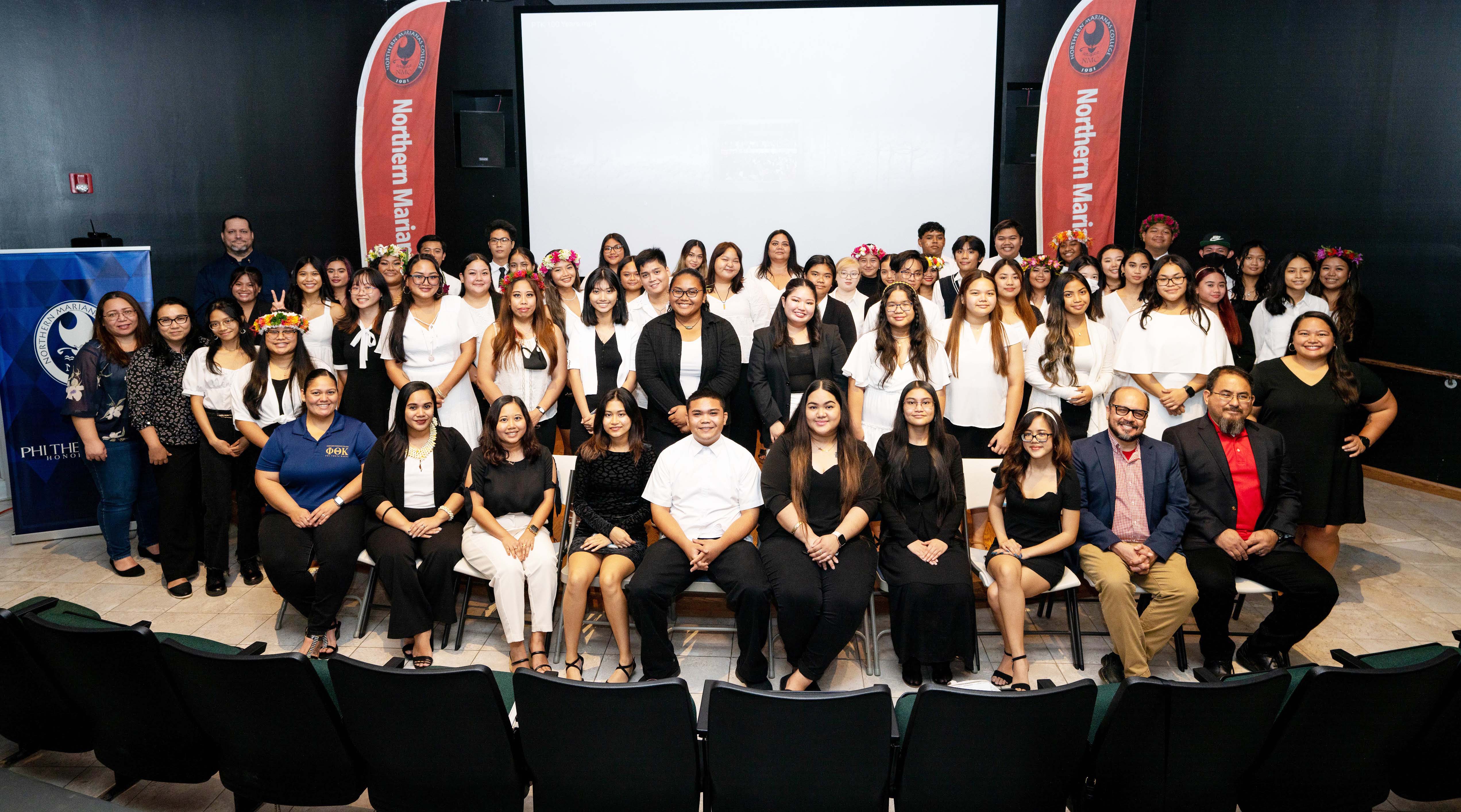 The members of the The Beta Lambda Psi chapter of Phi Theta Kappa (PTK) at Northern Marianas College.