Here are some information on opportunities like internships, scholarships, research programs and projects, and others that are available for you.
Updated: August 23, 2022
---
Blue Continent Alliance
Brennan Pürtzer, an independent journalist with the Blue Continent Alliance, is looking for motivated individuals to help him film a two-part mini documentary about the non-profit development agencies here in the CNMI. Brennan is looking for students with some film experience to shoot videos for his documentary.
Interested students can send him an email at brennan@bluecontinentalliance.net.
---
NMC Hatsa Learning Community
NMC Students: Applications for the NMC Hatsa IOA-LSAMP Internship Program are now open to enrolled students at Northern Marianas College as a science major, and an underrepresented minority (URM) student in particular African Americans, Hispanic Americans, American Indians, Alaska Natives, Native Hawaiians, and Native Pacific Islanders.
The National Science Foundation's (NSF) Louis Stokes Alliances for Minority Participation (LSAMP) program was mandated by Congress in 1991 and was designed to facilitate historically underrepresented students pursuing baccalaureate and graduate degrees in the fields of science, technology, engineering, and math (STEM). Today, there are 40 LSAMP Alliances across the United States with more than 500 participating institutions throughout the country.
The Islands of Opportunity– LSAMP (IOA–LSAMP) represents the only LSAMP Alliance serving the US-affiliated Pacific region.
To learn more about the program, please visit https://hilo.hawaii.edu/affiliates/ioalsamp/
For more information, feel free to contact NMC IOA-LSAMP Campus Coordinator and Principal Investigator:
Velma C. Deleon Guerrero
This email address is being protected from spambots. You need JavaScript enabled to view it.
670-237-6740
Deadline

: Aug. 31, 2022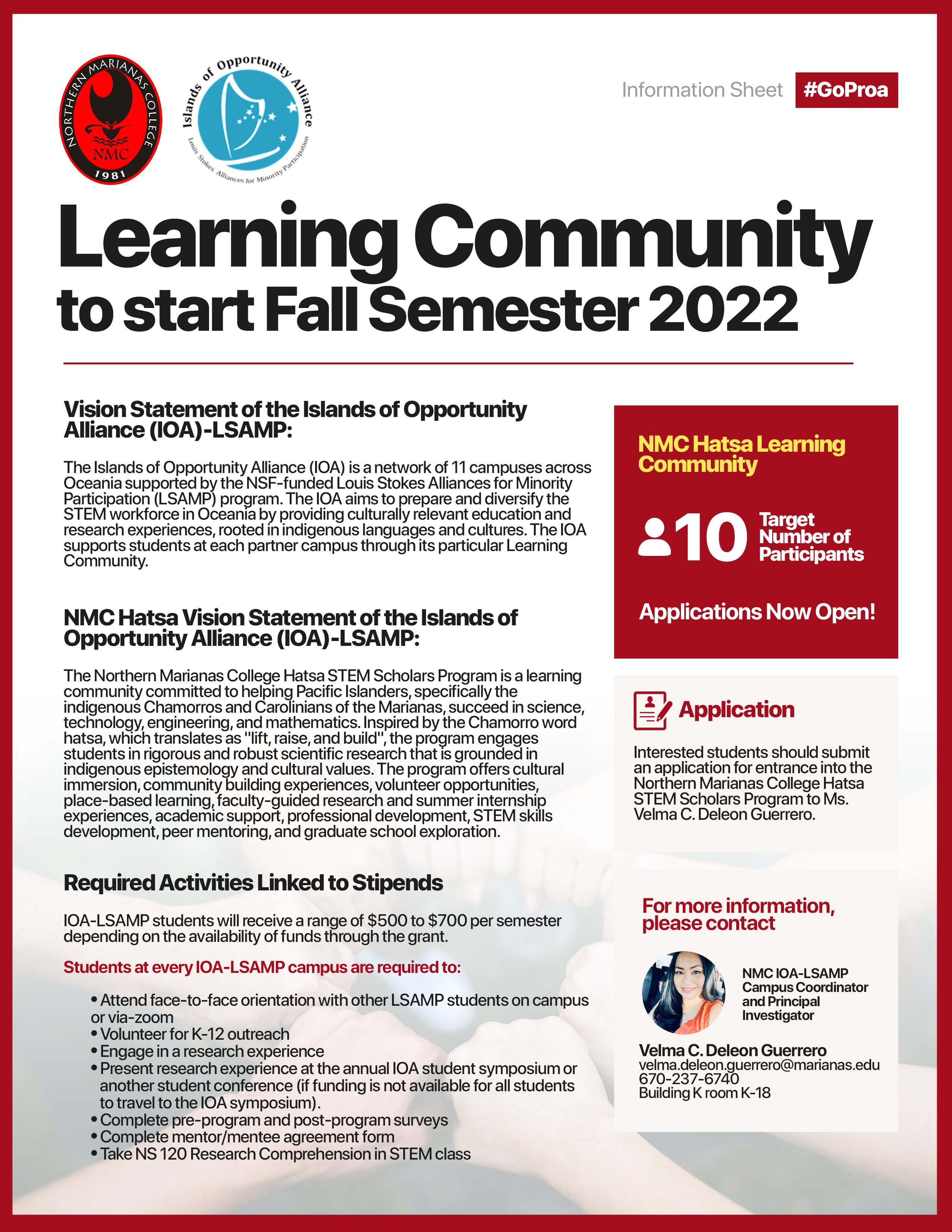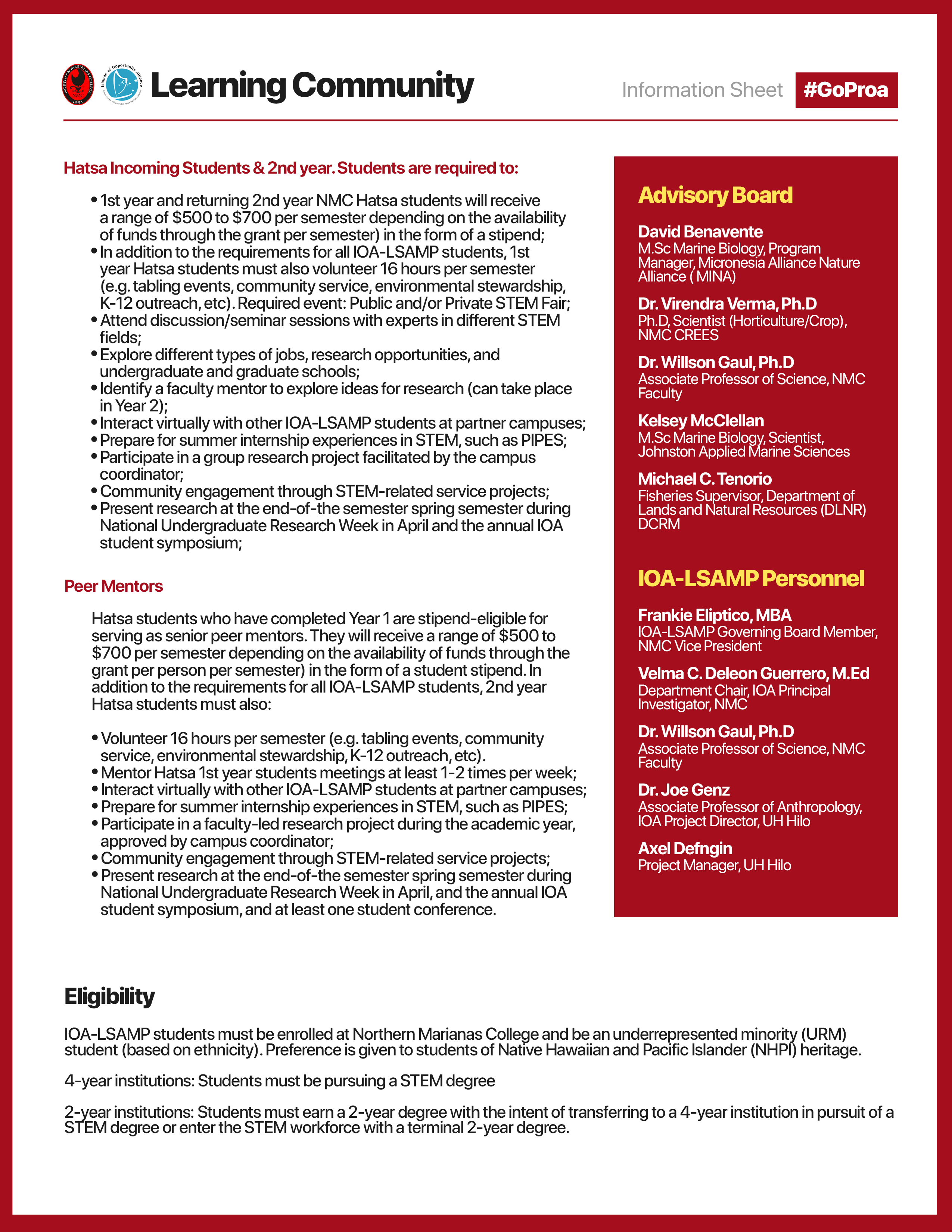 Download PDF Version here
---
UH School of Medicine ʻImi Hoʻōla Post-Baccalaureate Program
The University of Hawaiʻi John A. Burns School of Medicine is inviting you to join their Imi Hoʻōla Post-Baccalaureate Program!
The ʻImi Hoʻōla is a 12-month Post-Baccalaureate program in the Department of Native Hawaiian Health at the University of Hawaiʻi John A. Burns School of Medicine (JABSOM) designed to provide educational opportunities to students from disadvantaged backgrounds who are deemed capable of succeeding in medical school.
The deadline to submit applications is on November 1, 2022.
For more information about the program and the requirements, visit https://jabsom.hawaii.edu/ed-programs/imi/admissions/.